EFFEKTORIUM – Interactive Museography

/ Interactive Sound & Light Installation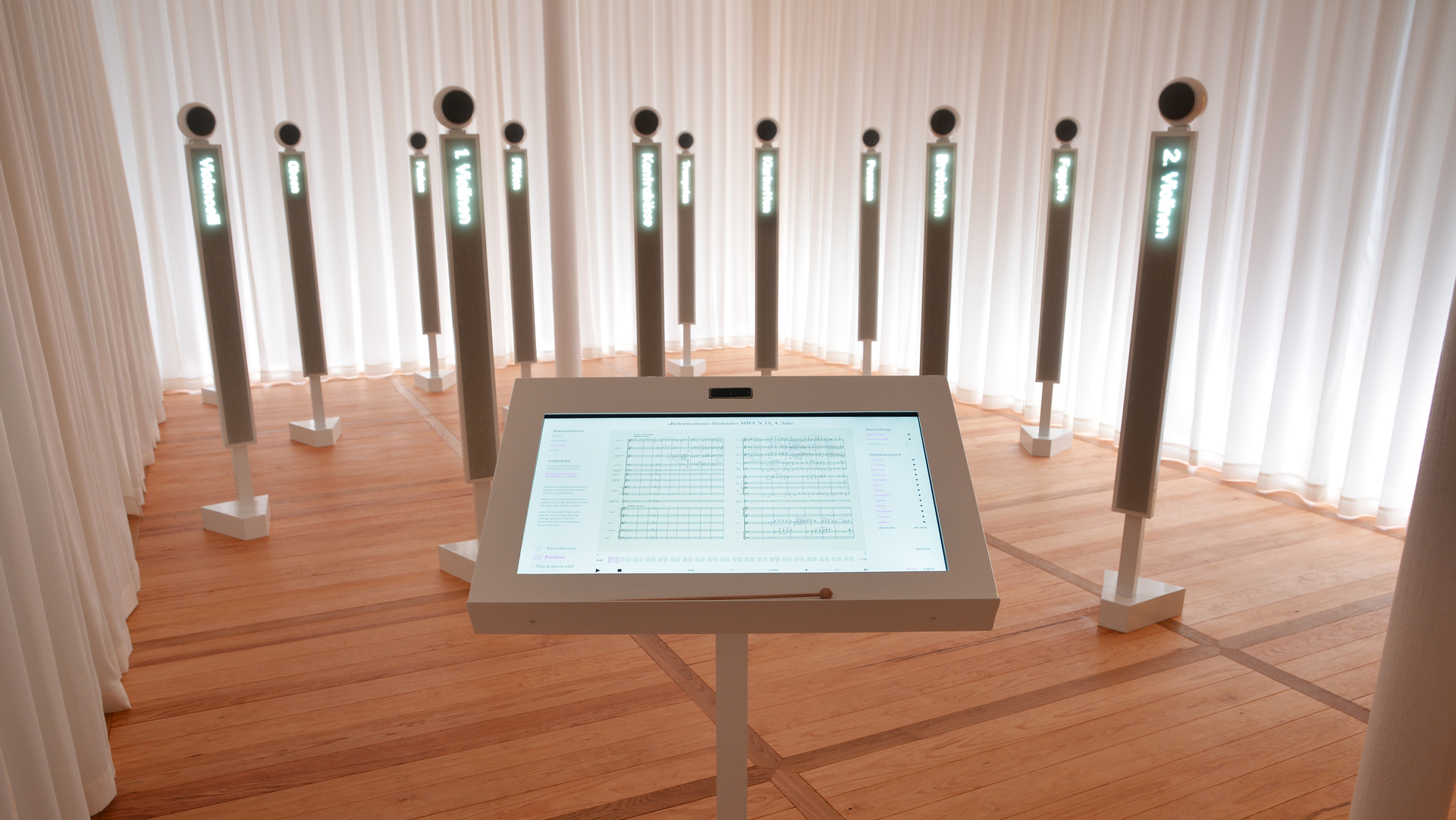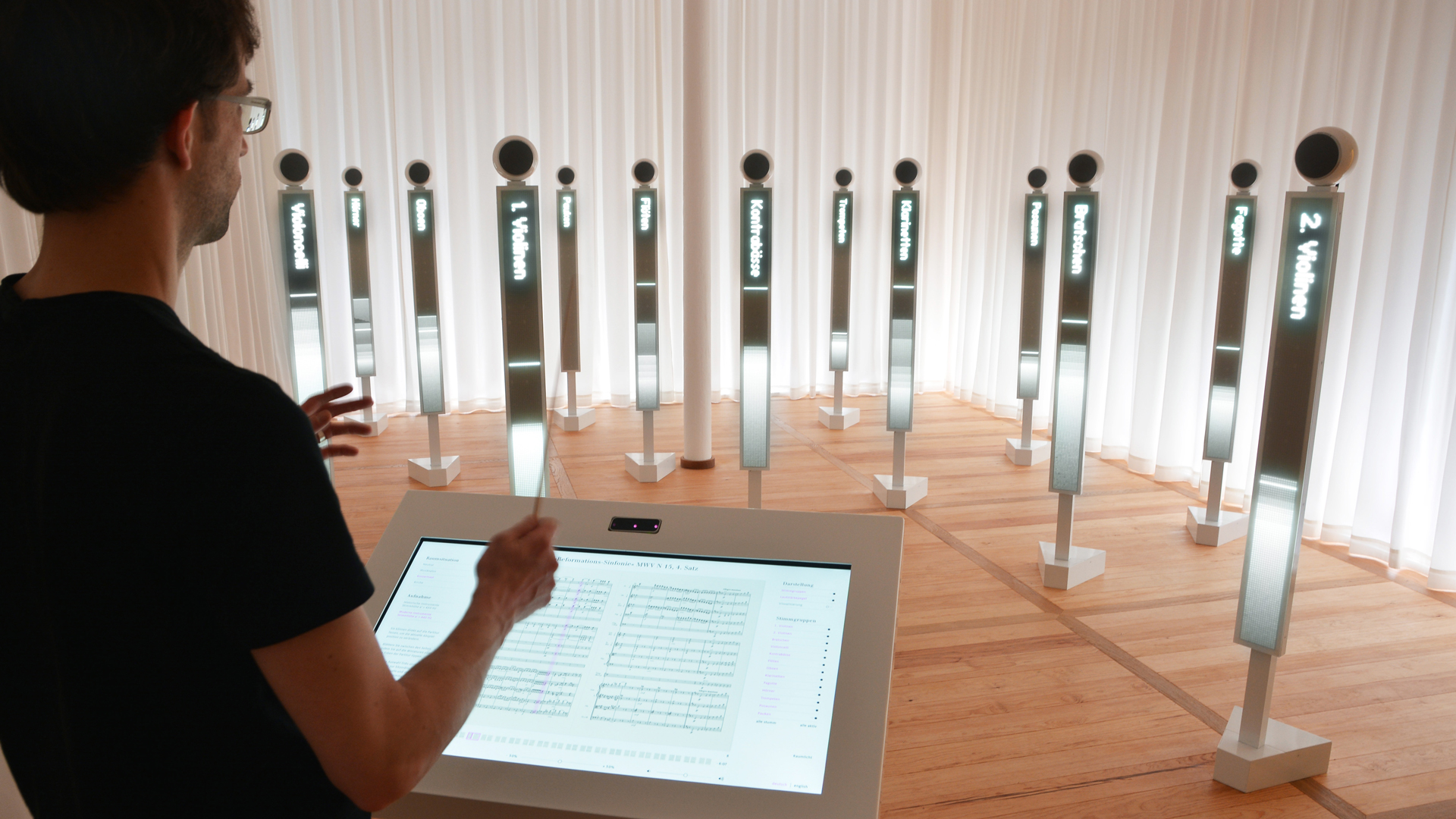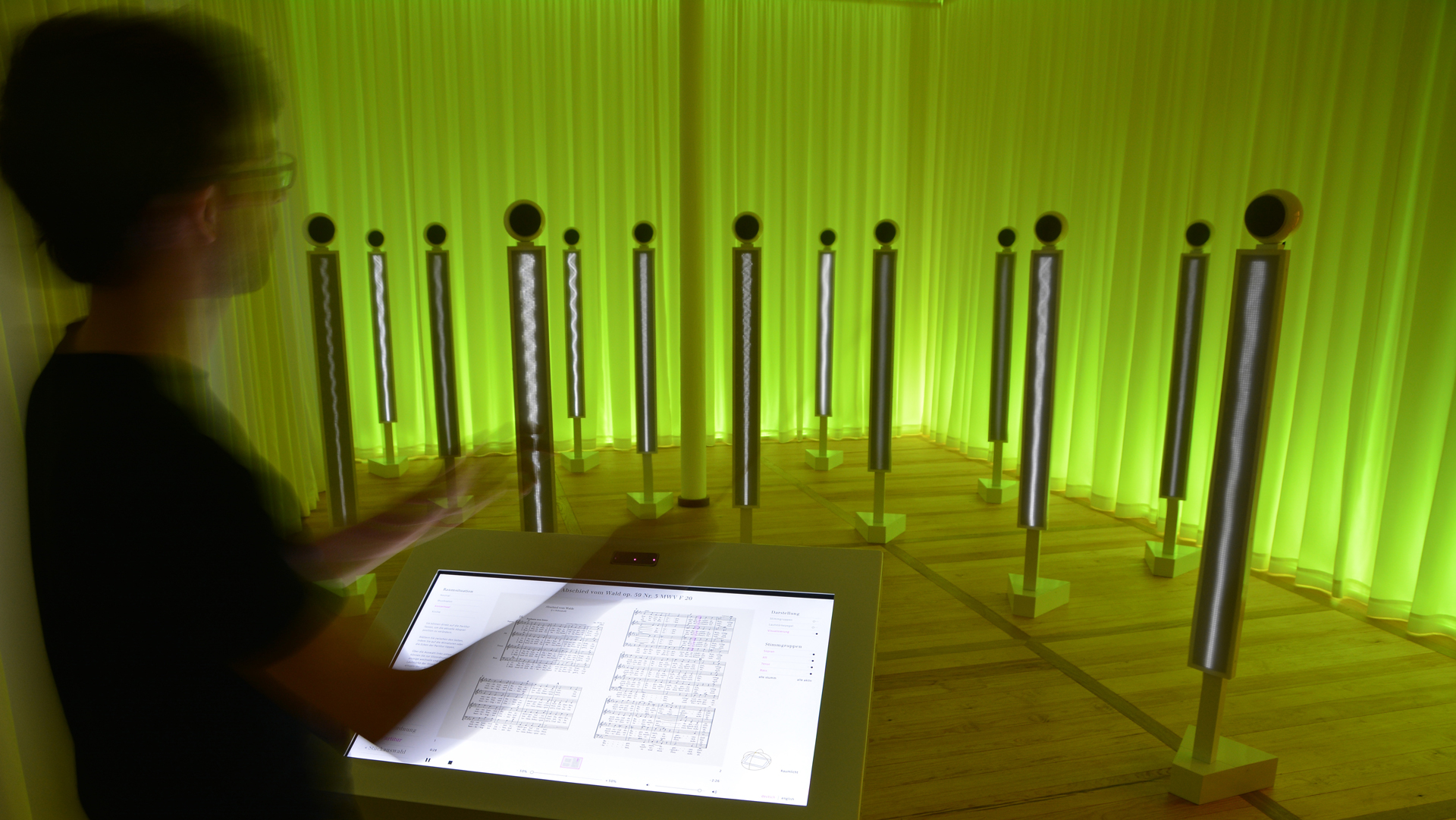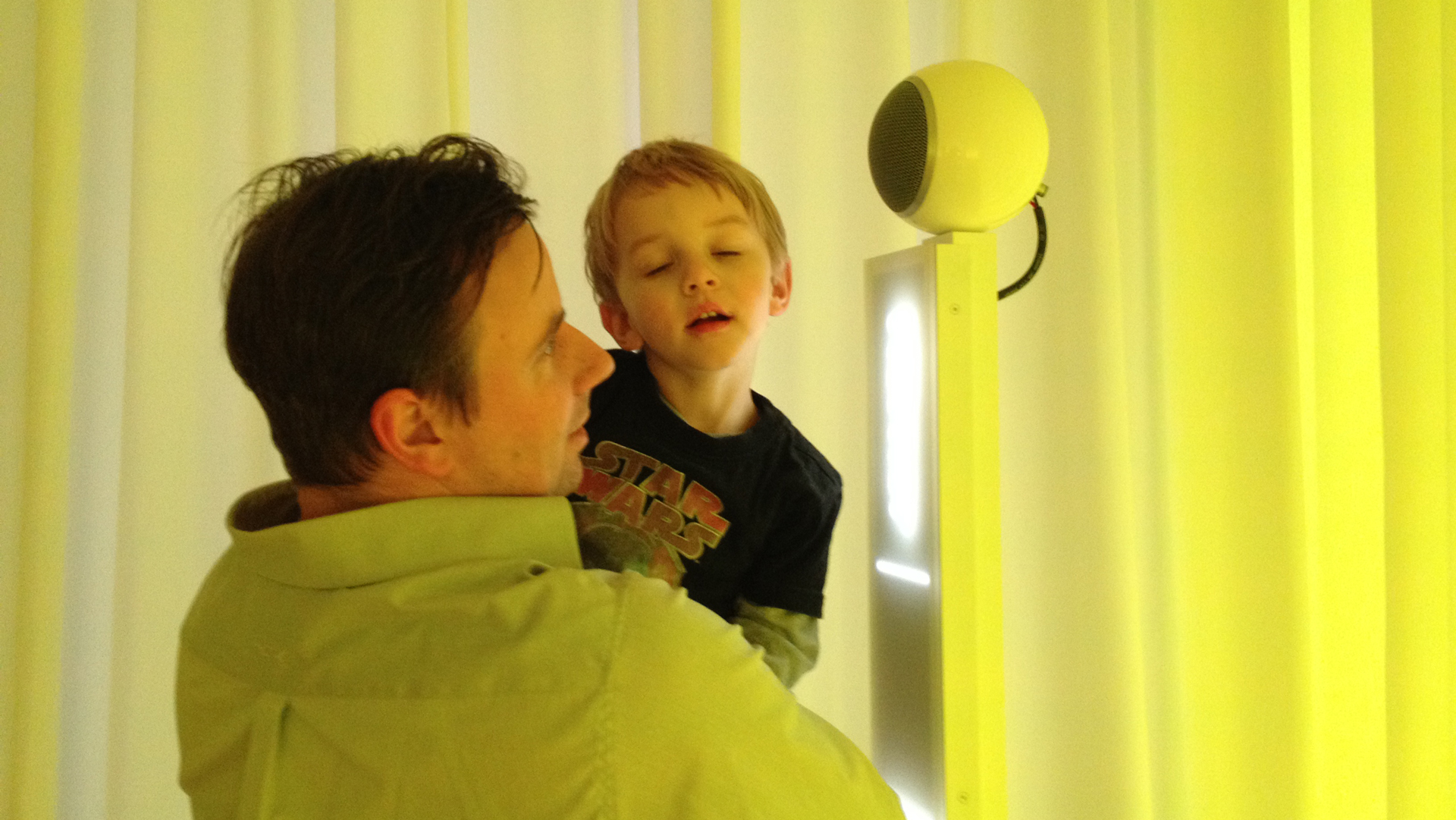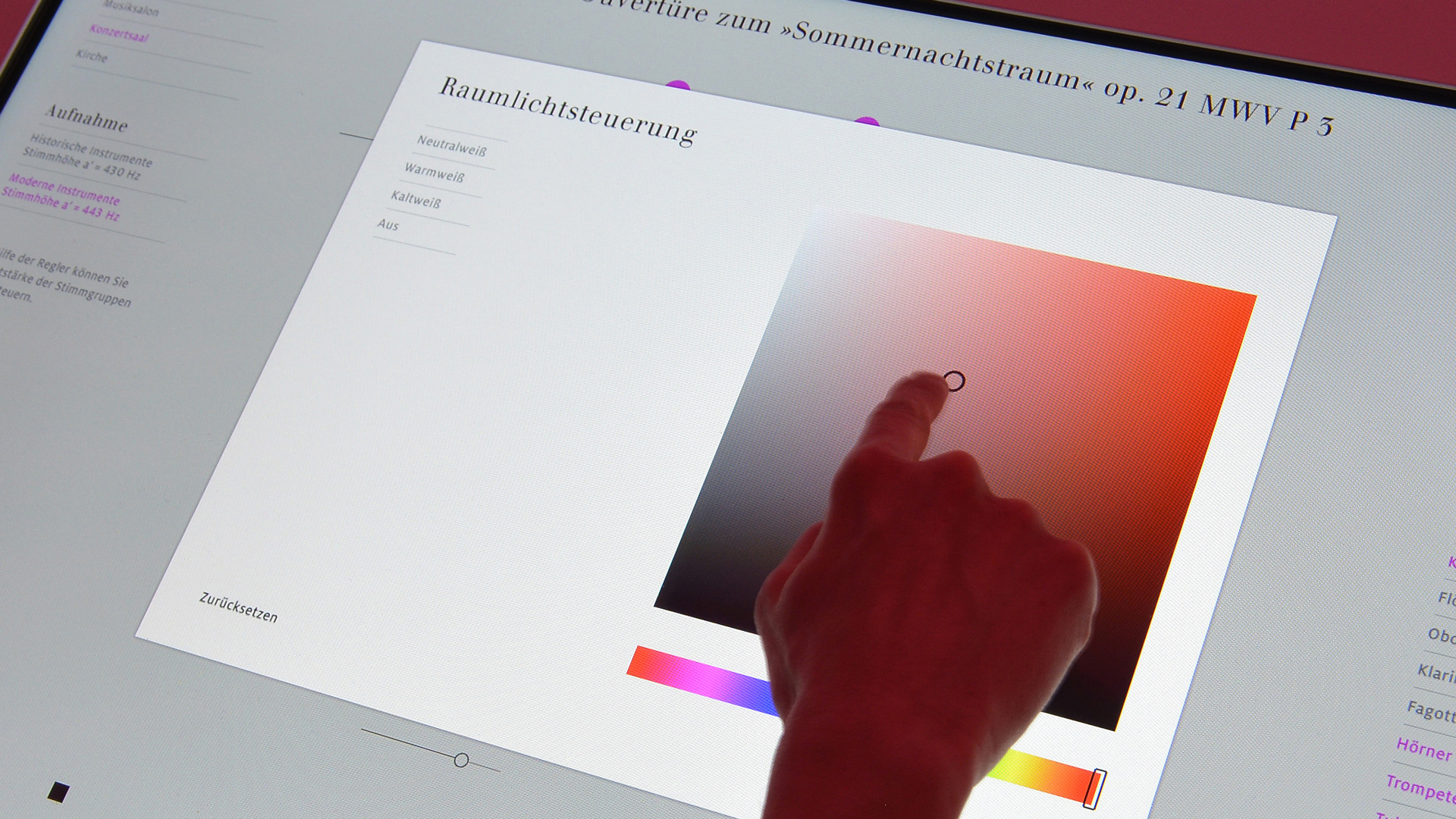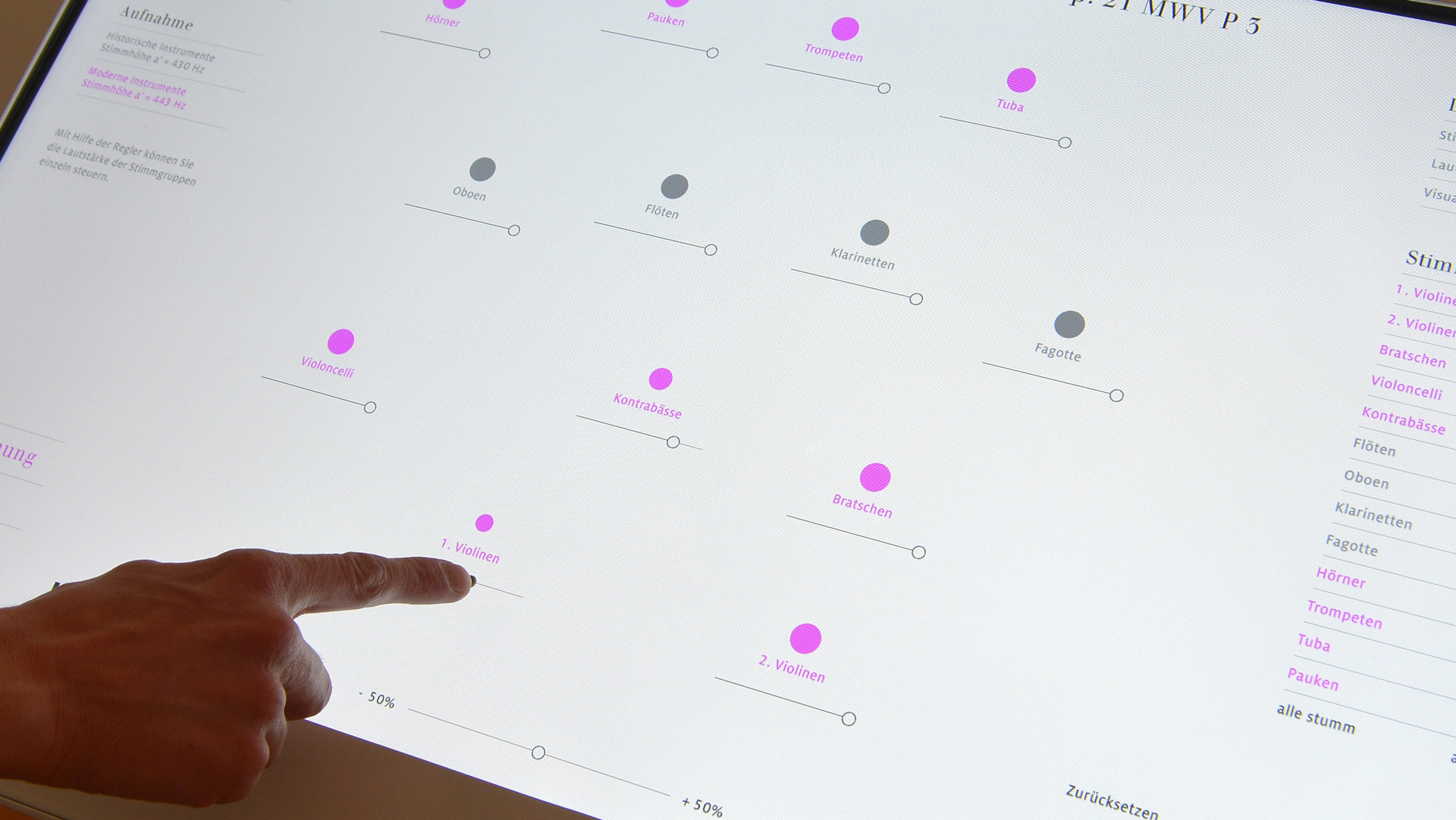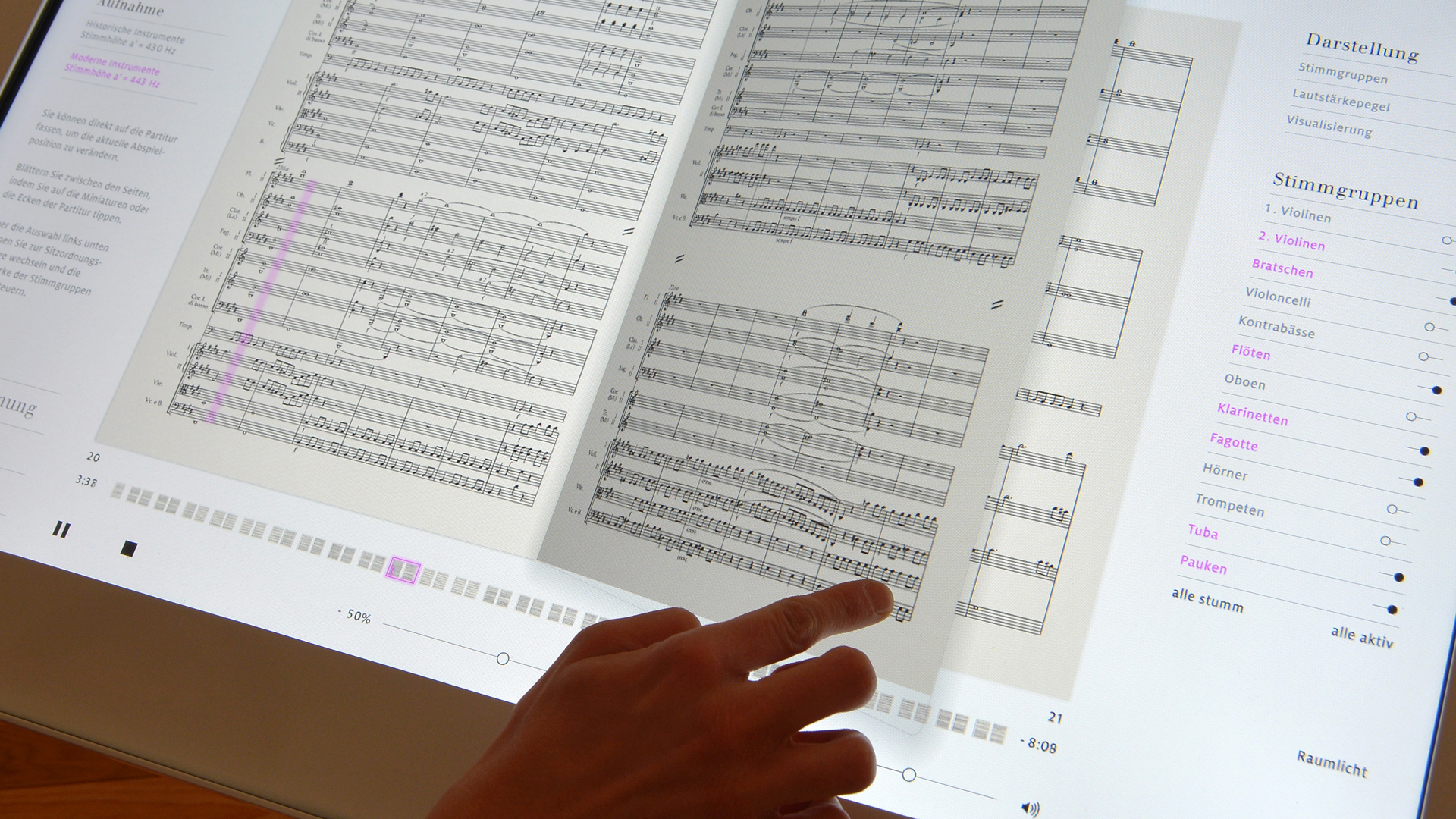 Our Service:
Creative Direction Sound, Supervision Recording, Sound Production and Programming
Client:
WHITEvoid & Bertron Schwarz Frey
Location:
Leipzig, Germany
About
The centerpiece of the newly reopened Mendelssohn Museum is the interactive media installation "Effektorium". Visitors can conduct a digital Orchestra using a wand and touch screen. By using a browser interface, participants can navigate through various songs of the composer.
Features
At the conductor's stand, visitors can choose from different Mendelssohn songs, and interactively control the Orchestra. The LED panels representing singers, musicians and notes, and visualize the music through light signals. By using the conductor`s wand (Motion-tracking via 3-D camera), visitors can change the tempo of the orchestral performance in real-time. The touch screen serves as an interactive control center for the following parameters:
position within the score
volume for single orchestral or choral groups
selective mute to hear individual instruments
visualization of score and notes
compare a music piece as directed by five different conductors
room acoustics: dry, music salon, concert hall, church
tuning: historical instruments (pitch 430 hz) and modern instruments (pitch 443 hz)
visualization of timbre and volume (LEDs)
general lighting
Visitors can move freely within the "orchestra pit" in order to listen to the individual instruments through their respective speakers. This creates the illusion, of walking through a real orchestra.
Medium
Interactive multimedia installation with gesture control (motion-tracking via LEAP) and Touchscreen
Lead Agency

Creativ Direction, Programming GUI and Visuals by WHITEvoid
Interior Design by Bertron Schwarz Frey
For more Information