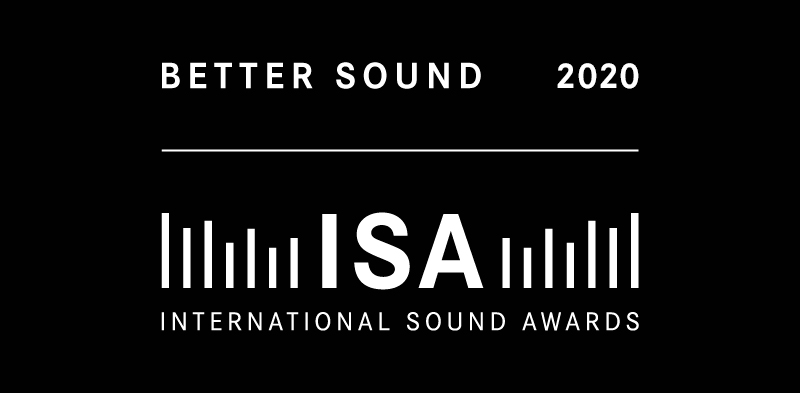 BETTER SOUND AWARD 2020 for Blinkist Audio Branding
We're very honored and excited that we won the BETTER SOUND AWARD of the International Sound Award (ISA) 2020 in the category AUDIO BRANDING for our Blinkist Audio Branding project.
In a joint effort with Blinkist, aconica led the creative process and developed the strategy for the newly developed Blinkist Brand Sound. Together, and by additional help of the music production studio Greatest Kidz, we ultimately translated blinkist's motto "Big ideas in small packages" acoustically into a holistic sound identity. Find out more about the audio branding project here.

About
The International Sound Awards (ISA) promote innovative, smart and useful sound projects, products and services that contribute to the motto: Make The World Sound Better! Being part of the Reeperbahn Festival, Europe's largest club festival and B2B platform for the music and digital industry, the International Sound Awards offer industry professionals a programme that includes sessions, networking events, meetings, showcases, award shows and concerts with international up-and-coming artists. Entry to the International Sound Awards is open to companies, nonprofit organisations, individuals, universities and students and everyone who helps to make the world sound better.
17 works in 11 categories have already earned the award "Better Sound 2020". The winners will be revealed at the Award Gala on September 17.
More Information
AUDIO BRANDING and SOUND IDENTITY for Blinkist
Better Sound Awards of the ISA2020