HIPPY AND THE SNAKE – Video Installation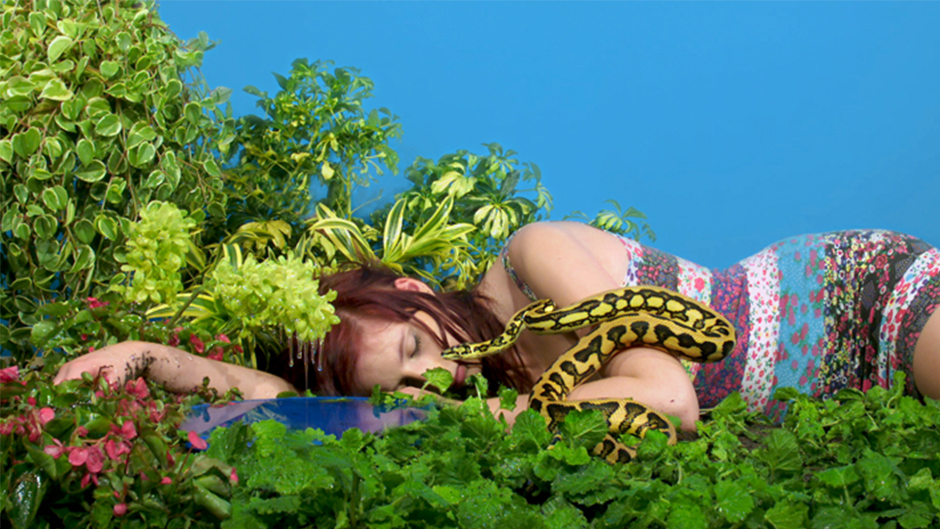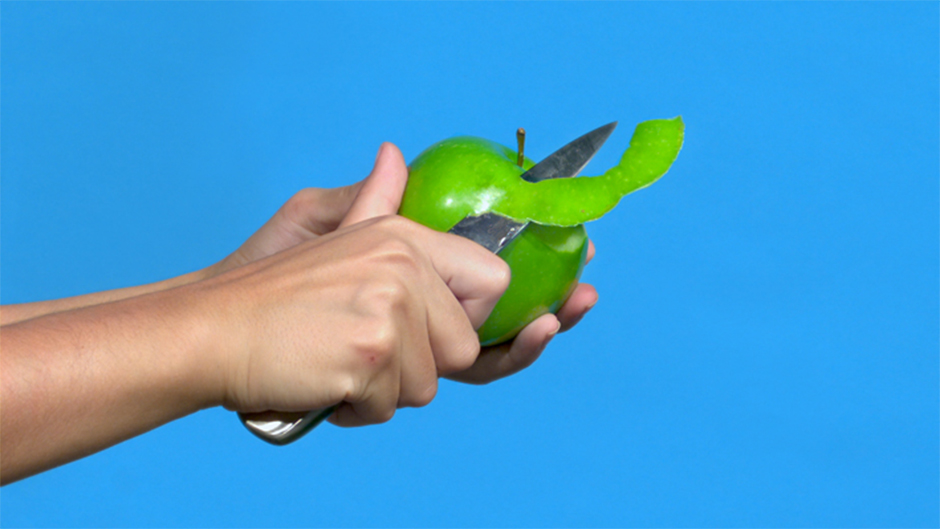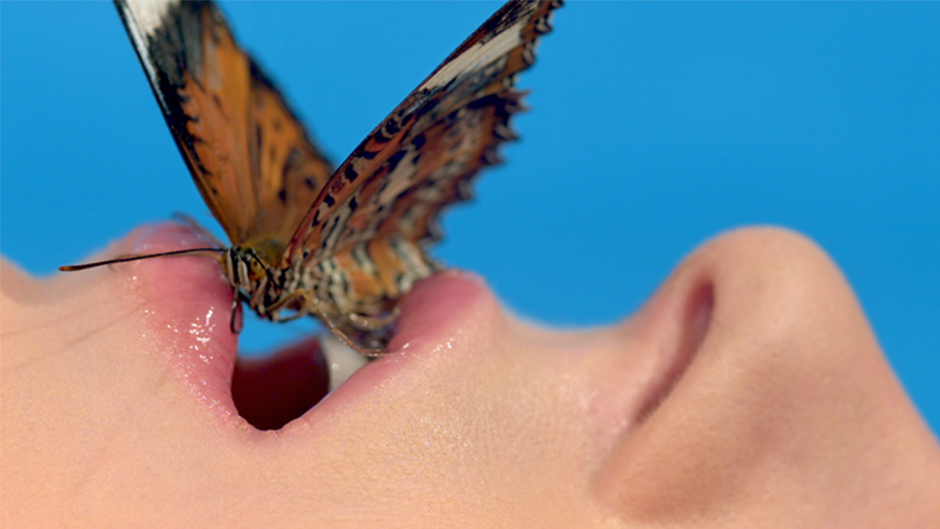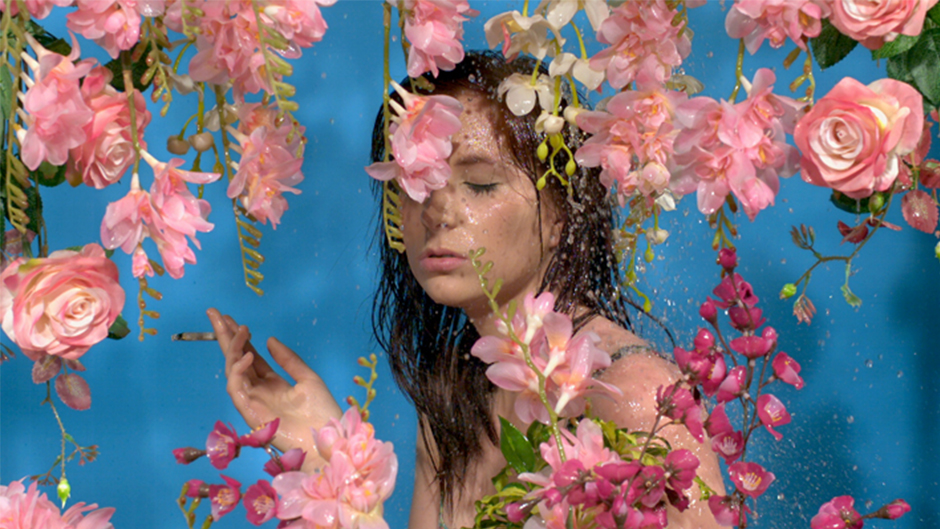 Our Service:
Sound Design
Location:
Berlin, Germany
About
Hippy and the snake (2011)
Filmed on high speed Phantom video camera at 800 frames per second in HD, a teenage girl appears in extreme slow motion and high resolution in an artificial garden created in a studio, with a fake blue sky background as the setting. The plants and flowers are dripping with a clear sticky substance, and the girl is interacting with various creatures in this garden. A symbiotic relationship between with the girl, creatures and nature is suggested, yet the artificial, manipulated, controlled and hyper real look of this environment is incompatible with this notion of symbiosis.
Media
2 Channel Audio/Video Installation
Details
Year: 2011
Duration: 00h 10m 56s (loop)
Media: 2 A/V hard drives
Technique: 2 A/V harddrives, 2 TVs, 4 JBL Control One speakers, 2 channel professional amplifier, construction
More Information