SOUND CABARET – Interactive Scenography

/ Idea, Concept and Direction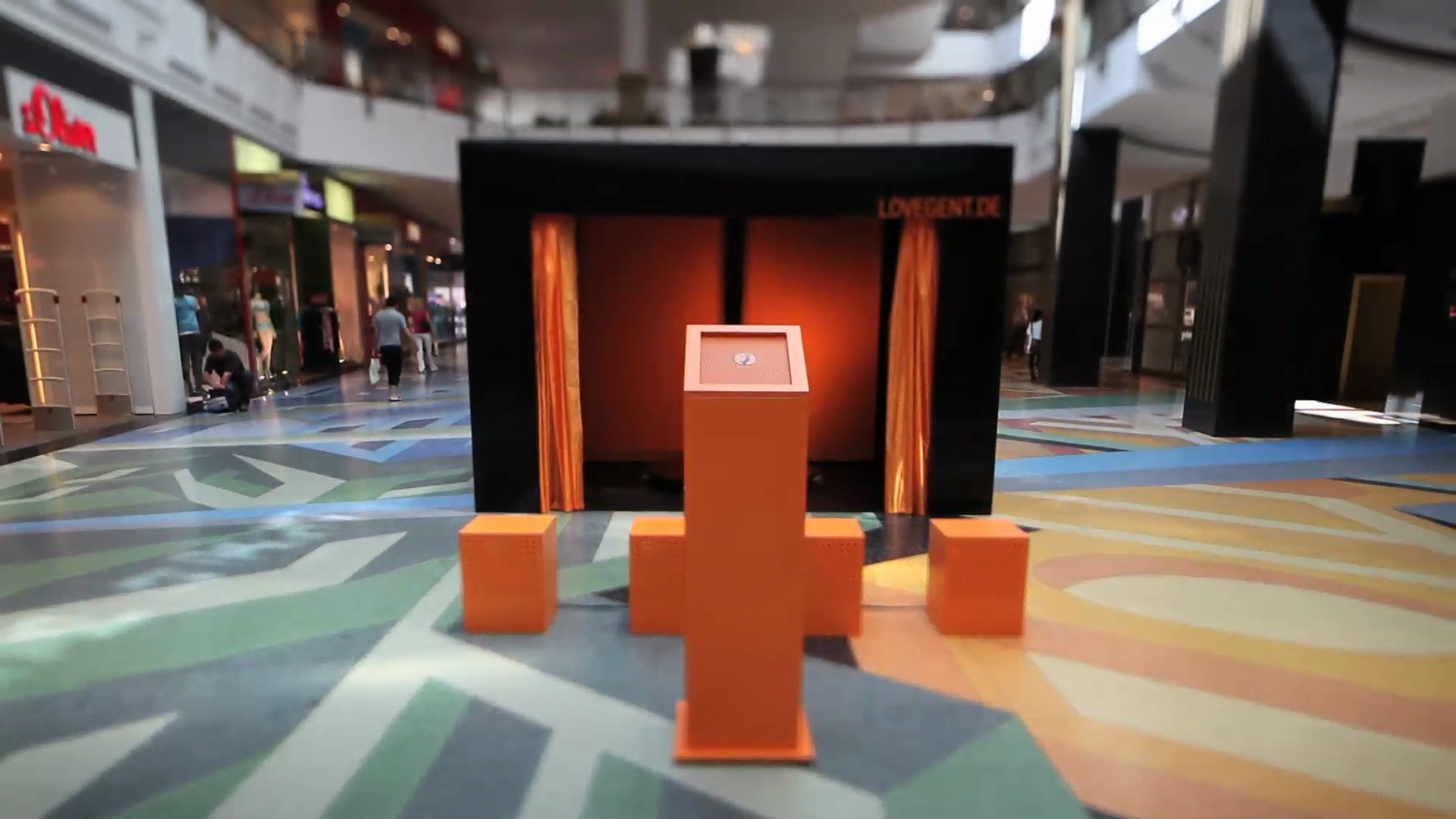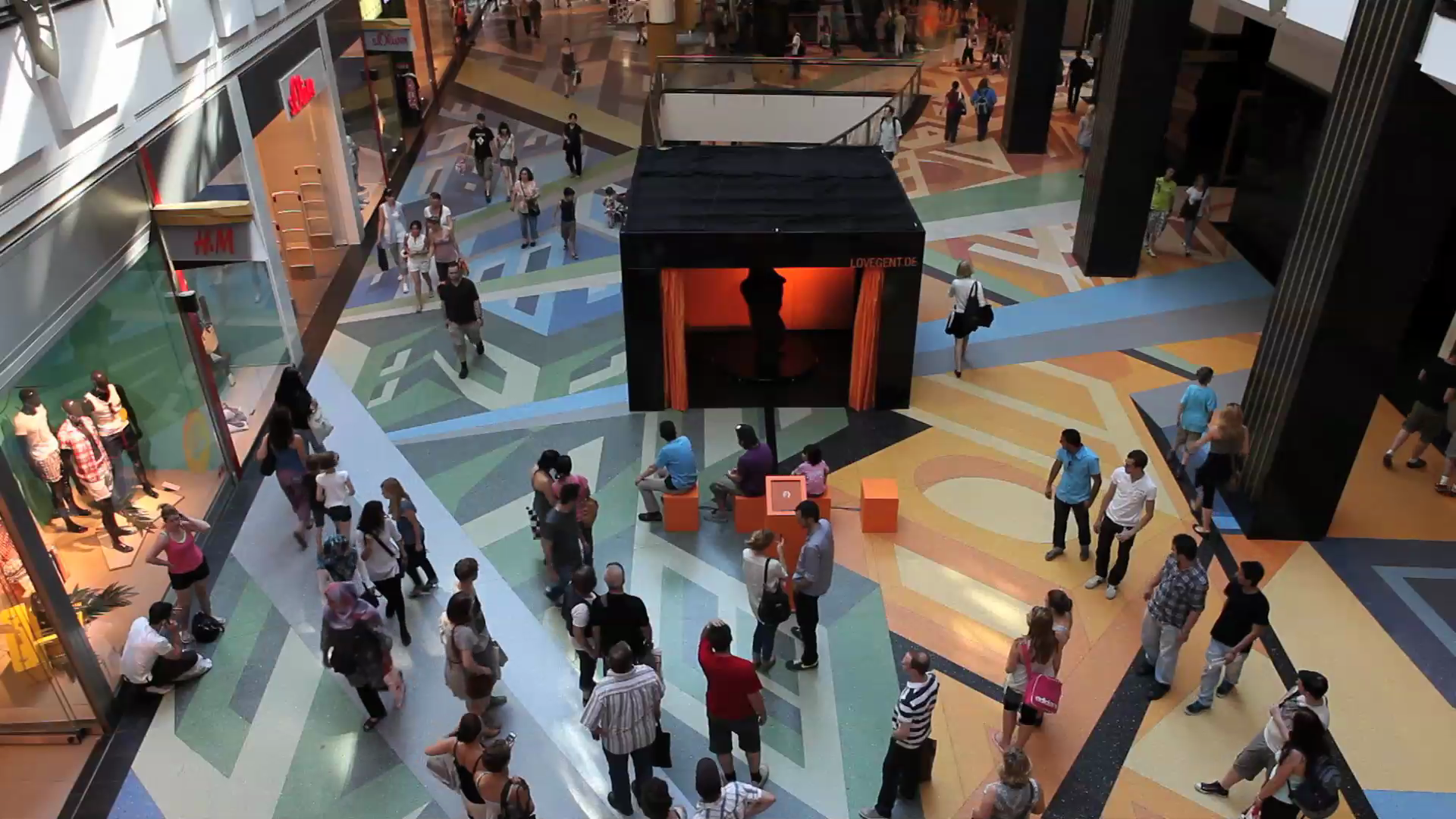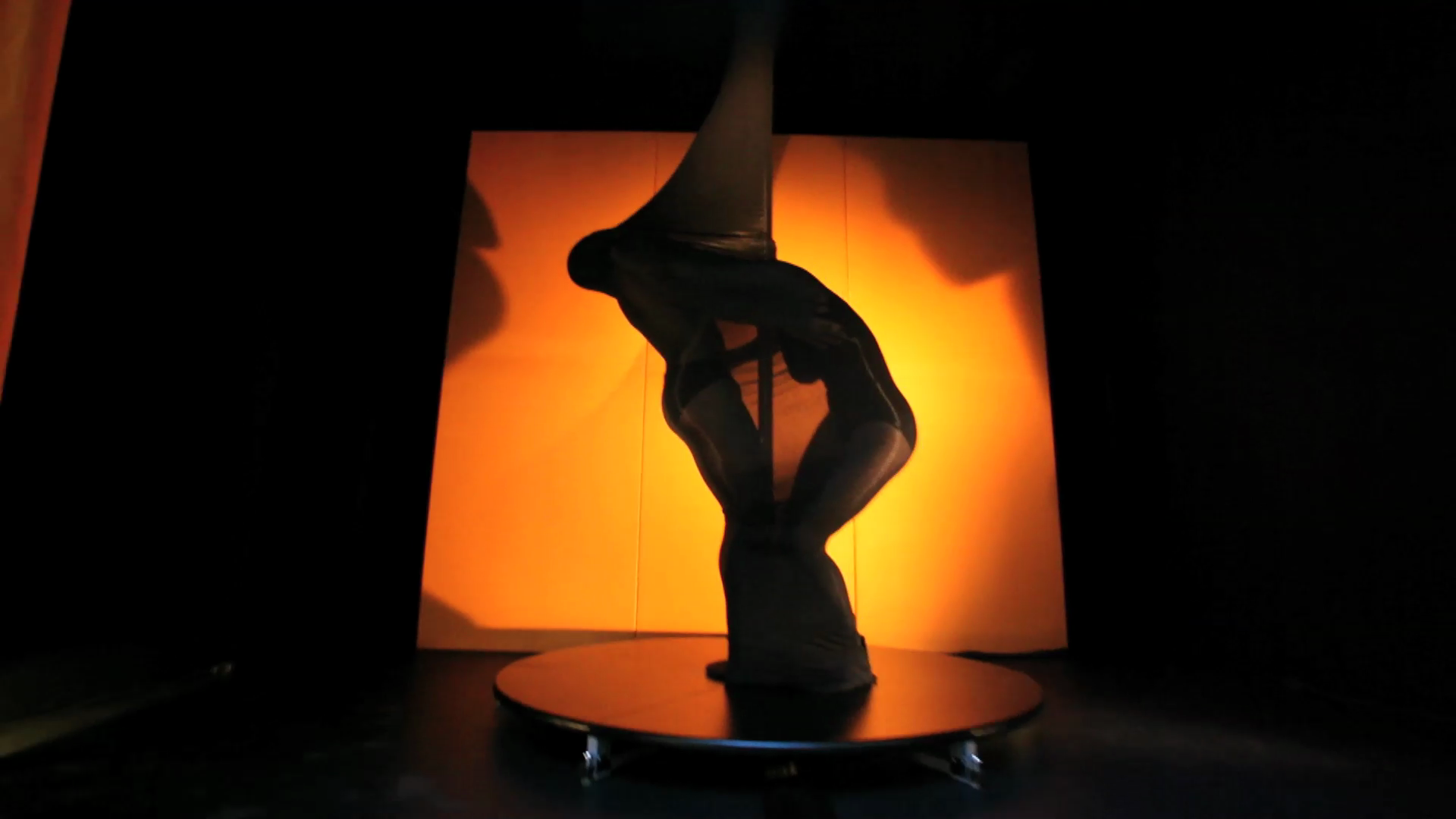 Our Service:
Idea, Concept, Direction and Sound Production
Location:
Berlin, Germany
About
The whole mission for us was to transfer the virtual internet presence of lovegent.de into the real world. Therefor an interactive performance installation was created, performed in public in Berlin's ALEXA shopping center. The area of performance was a mobile stage-in-a-box construction especially designed for this purpose. Via an interactive voice-controlled system, visitors and passers-by could have an immediate impact on a contemporary dance performance that was taking place inside the stage-in-a-box construction. Additionally the visitor's voices were integrated into a sound composition and made audible for themselves in an aesthetical and harmonised way. One could experience the sound through a loudspeaker seating furniture fitted with conventional speakers aswell as with transducers (i.e. a structure-borne sound converter).
The dance performance installation was designed to explore the connection between sound, images and movement. In daily life our own language or sound production is a very familiar companion, who often goes unnoticed. The human voice is a very complex system with an ability to produce a wide range of sounds. Most people are not familiar with this scope of expression, as the production of sound happens very naturally and unconsciously. The performance's audience was enabled to directly interact with the events on stage through the means of playful sound production.
Our brain is constantly creating links between the separate sensory impressions. The synchronizity between visual and acoustic impressions, sound and movement represents some of the mentioned links. History of art and culture often has used these links in a very fruitful way and integrated them into many genres and media. Dance, for example, represents one of those links. Not only is the implementation of acoustic impressions into body movements relevant to the dancers, but also the observer experiences one of these links on an audio-visual level. Having an immediate impact on the performance via one's own voice is an attractive expansion of this process within the performance installation. Passers-by's voices were picked up by a microphone in front of the stage-in-a-box construction and analyzed by a computer software. Then they were used to control the performance aswell as a tonal composition (Reactive / Generative Music). The tonal result was immediately being played back in real time. Consequently the amount of viewers in front of the stage and the sound spectrum produced by them influenced the performance installation in an immediate and comprehensible manner.
Audio Excerpts (live recording)
An excerpt of the Generative Soundcollage which was audible when no one (audience) interacted with the system. A Siren-like sound (Greek Mythology) which was therefor to lur people to the installation in order to interact with it.
An excerpt of the Generative Music which was audible when the audience interacted with the system.
Team
Idea, Concept and Direction: aconica – creative lab for sound + media
Music, Interaction Design: Max Schneider & Martin Backes
Assistant of Production: Frauke Schmidt
Dance/Choreography: Liza Sander, Martin Backes, Maik Riebort, Jessica Kammerer, Elsa Loy, Esteban Alejandro Barias Garrido
Costume/Stage Design: Liza Sander
Details
Size: 4,00 m x 4,00 m x 2,70 m (L x W x H)
Technique: wooden/foil-construction, pole, seating furniture with loudspeakers & transducers, microphon-stele, fabric, amplifier, computer, light, audio-interface, microphones, cable, electric curtain system
Duration: generative/reactive system
What is generative music?
Generative music is a term popularized by Brian Eno to describe music that is ever-different and changing, and that is created by a system. See also here: Wikipedia
What is reactive music?
Reactive music is very similar to generative music. It is music created by a computer system that responds to its surrounding environment and manipulates the sound accordingly. For example the application could take samples through a microphone and make use of an input from an accelerometer (motion tracking) in order to produce a song or soundscape.
Special features
Project cooperation with BEST FRIEND