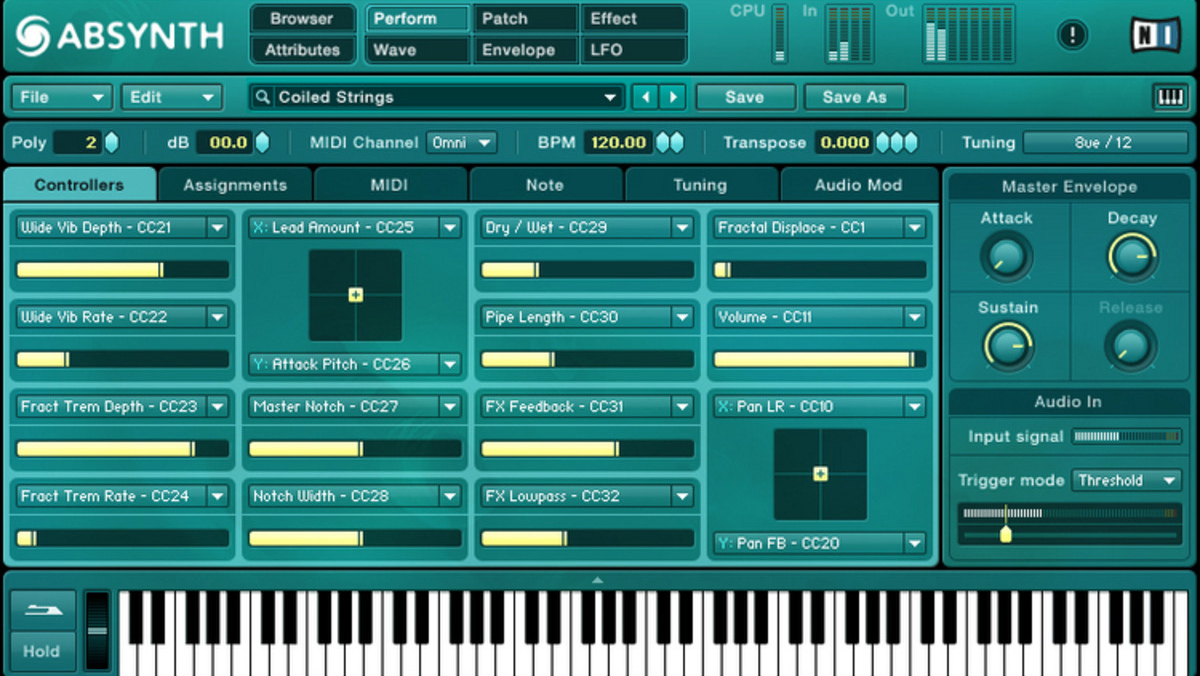 Sound Design and Music for ABSYNTH SPECTRAL EXPANSION
Native Instruments asked us to do some Sound Design & Music Demos for the ABSYNTH SPECTRAL EXPANSION.

ABSYNTH SPECTRAL EXPANSION fully exploits the organic character of this unique synthesizer, particularly through the powerful "Wave Morphing" feature of ABSYNTH 4, and remains profoundly musical in its nature. It perfectly compliments the existing libraries, and can also be used directly within ABSYNTH 4. As a counterpoint to the complex, evolving soundscapes of ABSYNTH TWILIGHTS, this new pack contains a wealth of highly playable sounds including bass, pads, piano, keys, bells and much more. Sophisticated sound programming is made simple via KORE 2 and KORE PLAYER, with the Macro Controls giving direct access to all essential parameters of each individual sound.
More Information