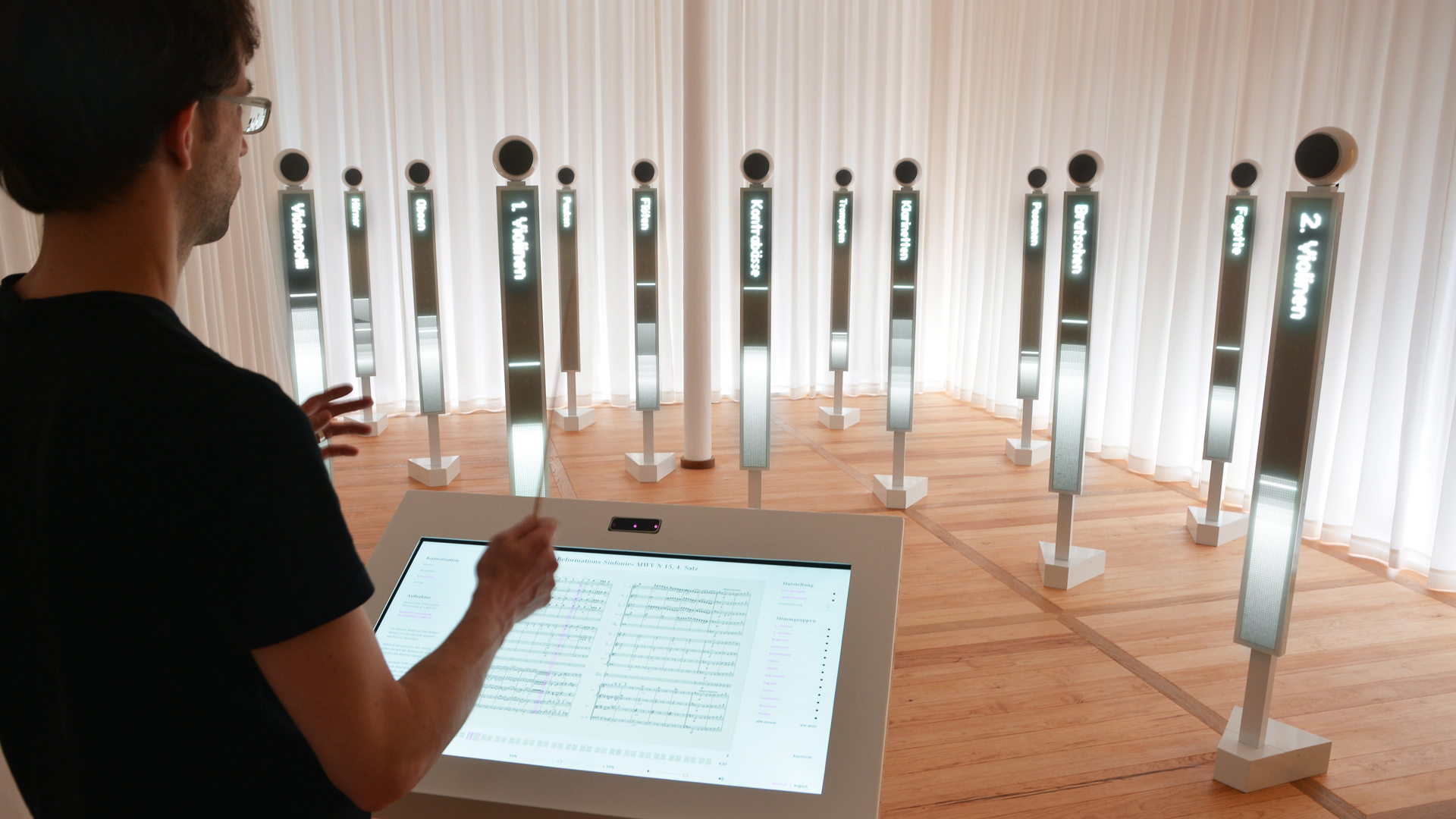 aconica is a design studio for audiovisual communication in the fields of culture, industry and research based in Berlin. We are constantly working on commercial, artistic and independent projects. Our focus is on communication through sound, design and technology. We love to make sound, design spaces, develop objects, installations and software, always guided by an emotional and human-centered approach. We provide our clients with comprehensive solutions for their products, ideas and projects in close collaboration with other disciplines.
Full Service
"Full service" can be defined differently in the age of networking. aconica grew out of the idea for a creatively competent network. It is of utmost importance for us to offer our clients the best possible support for their projects and requirements. With this in mind we have a select network of specialists and all-rounders at our disposal. Our contacts stretch from designers, creative technologists, engineers, architects, journalists and philosophers to universities and independent research institutes all of whom have specialized within their particular discipline. As required we can assemble teams of subject-specific specialists who orientate themselves according to your project and work together with you as a guiding and mediative interface.
The creative process – Let's break it down
Analysis
Concept & Strategy
Design
Prototyping
Evaluation
Implementation
Finalisation
Testimonials
Niklas Jansen – Co-Founder and Managing Director at Blinkist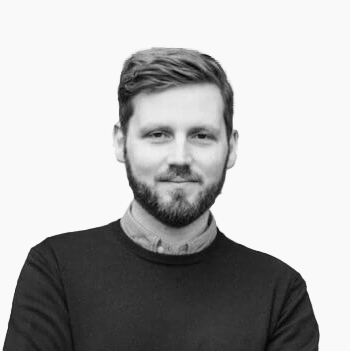 Martin Backes and his studio aconica brought a well thought-out process to the creation of our Audio Brand. He carefully directed every step along the way, in order to create a unique sonic identity together with us, and even further, to support us in the process of becoming an audio-first company. His methods and strategy are specific to the smallest detail, which helped align the stakeholders and arrive at an audio identity that will further build the brand's power. Martin has been super professional throughout the process and provided great value through his creative and unique solutions. In the end, we were even awarded the German Design Award for this project. We highly recommend him and his company as a strategic partner.
Team
Martin Backes
Director Creation and Strategy (CEO), Founder
Martin Backes is a new media and sound designer, media-producer, and composer. He studied media art and design at the University of Arts in Berlin with Prof. Joachim Sauter (ART+COM) and Prof. Dr. Alberto de Campo. Furthermore he studied sonic brand communication, experimental sound creation, music composition and production at the University of Arts in Berlin with Prof. Karl Bartos (Kraftwerk) and Prof. Carl-Frank Westermann (MetaDesign AG). He counts conception, execution and composition of numerous projects in the field of sound and media design, as well as art and culture, amongst his experiences. His studies encompass communication, psychology, marketing, audio-visual production techniques, composition, electronical engineering, interaction and media design as well as project development and management.
Markus Lerner
Interaction Design and Software Development
Markus Lerner is an Interaction Designer and Software Developer. After studying Visual Communication at Berlin University of the Arts and the London College of Communication Markus Lerner graduated in the Digital Media Class of Prof. Joachim Sauter. He focuses on the concept and development of interactive installations, screen based applications. Generativity, computational design und the development of novel user interfaces are fundamental parts of many of his works. His work has been honoured with the IF Award, the Red Dot, the European Design Award and an Honorary Mention at the Prix Ars Electronica.
Max Schneider
Chief Executive Scientist (CES), Co-Founder
Max Schneider is a sound designer, artist and composer. He studied acoustic communication at the University of Arts in Berlin as well as communications-design in Darmstadt. He has extensive experience in communications planning, audio-visual media design and concept, music and sound production as well as with the artistic discourse connected to these. His activity and work experience takes in production and research in the areas design, art, music and culture. Also he is a teacher of sound design and sound art in the audio-visual laboratory at the Academy of Visual Arts in Leipzig.