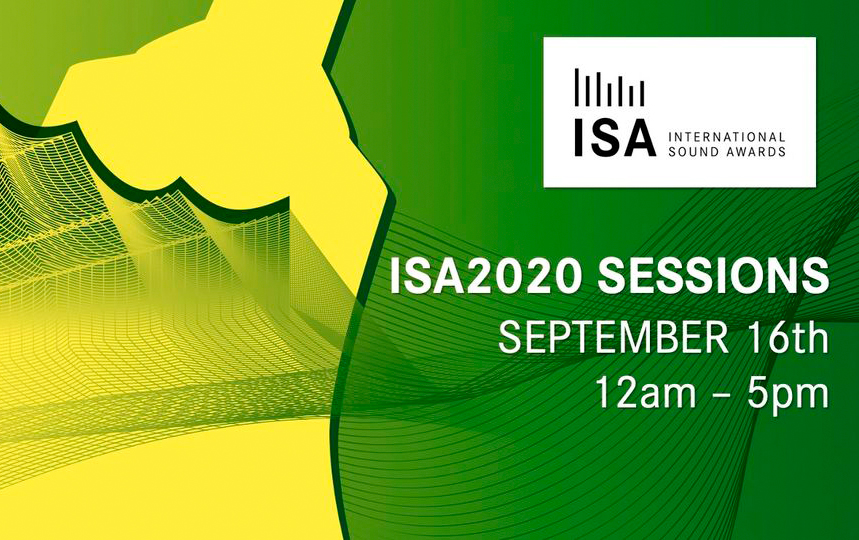 BLINKIST AUDIO BRANDING CASE – ISA 2020 Sessions
Join us next week! We will present our Blinkist Audio Branding case as part of the ISA 2020 Awards via the International Sound Awards Facebook page.
About
As part of the ISA2020, some of the Better Sound Award projects will once again present their work at the ISA Sessions, including our work. The Sessions will take place on September 16, the day before the award show, from 12am to 5pm CEST. The presentations will be streamed via the International Sound Awards Facebook page where you can join the event. At the end of every session there will be some space to ask questions through the Facebook comment section.
Timetable
12:00 – Pibox – remote audio collaboration solution
13:00 – Memory Lane – Saving life stories with voice AI
14:00 – TouchMe music controller
15:00 – 2.4SINK by Instruments of Things
16:00 – Blinkist Audio Branding
Update – 17.09.2020
You can rewatch our presentation via this Facebook link starting from 04:05:30.
More Information
ISA 2020 Sessions
Facebook Live Stream
AUDIO BRANDING and SOUND IDENTITY for Blinkist