FUTURE SELF – Audiovisual Interactive Installation

/ Sound Interaction Design, Programming & Installation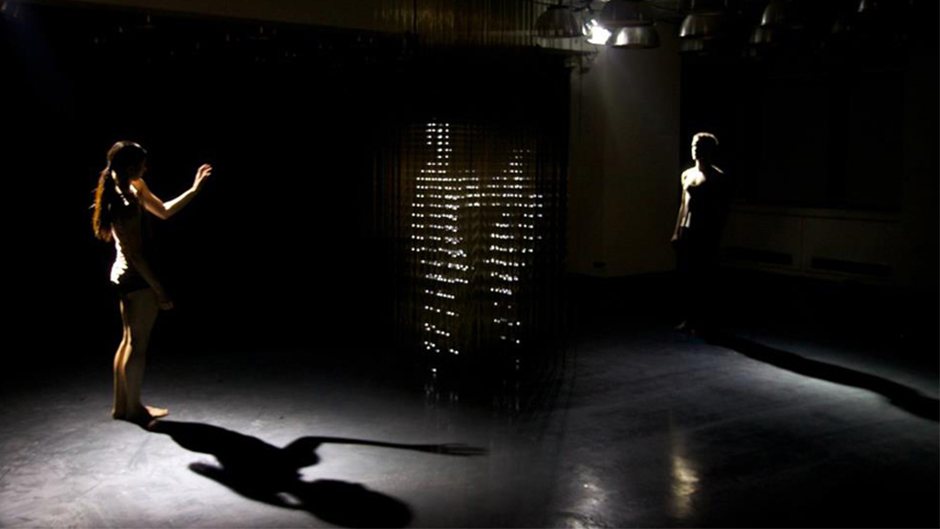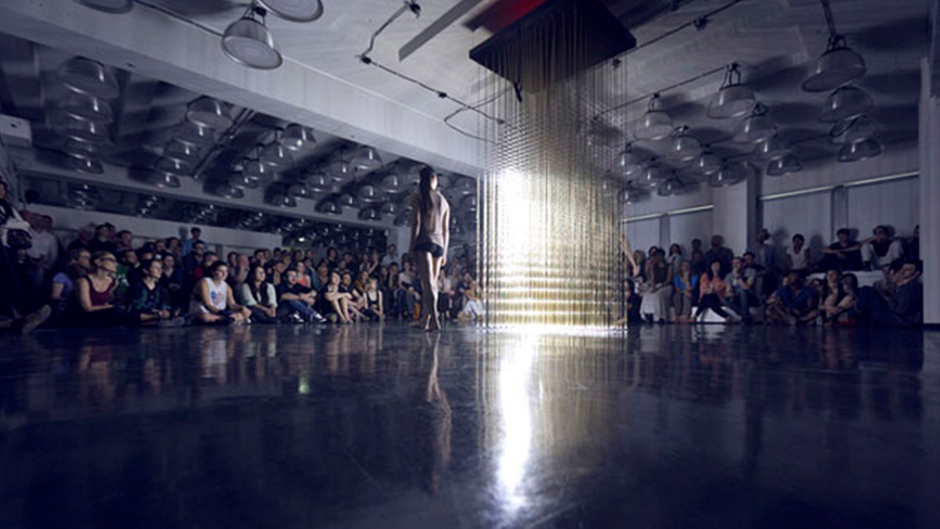 Our Service:
Sound Interaction Design, Programming & Installation
Client:
Max Richter, rAndom International & Wayne McGregor
Location:
Berlin, Germany
About
"Future Self" is a performance & installation which studies human movement, mirroring interaction in dance, light and sound, while exploring the self, present and future.
Functionality
When the dancers move close to the light sculpture, the position of their bodies are captured to form a three-dimensional mirror-image within the sculpture.
Both light and sound is responding to the movement of the dancers in front of the light cube.
Our task was to transfer the composition of Max Richter and its elements into the room. There were three different sound zones. Each of these zones was equipped with 5 speakers playing back respective elements of the music into the different sound zones. Using infrared cameras, computers and software, the movements of the dancers were captured and assigned to individual elements of the music. The resulting sound was heavily influenced by the dancers.
What is reactive music?
Reactive music is very similar to generative music. It is music created by a computer system that responds to it's surrounding environment and manipulates the sound accordingly. For example the application could take samples through a microphone and make use of an input from an accelerometer (motion tracking) in order to produce a song or soundscape.
Audio Excerpt
Media
Interactive/reactive light and sound installation & performance
Details
Year: 2012
Duration: 00h 9m 58s (performance) & 99h 9m 99s (installation -> reactive system)
Technique: computers, speakers, audio-interface, infrared cameras, software, amplifier, construction
FUTURE SELF Exhibition at MADE
The exhibition is open to the public.
Everyone is more than welcome to come by and experience this unique installation, seeing how light, music and technology come together and react to your own physical movements.
Dates: May 3rd – June 2nd
Days: Thursday – Saturday
Time: 2PM – 7PM
More Information