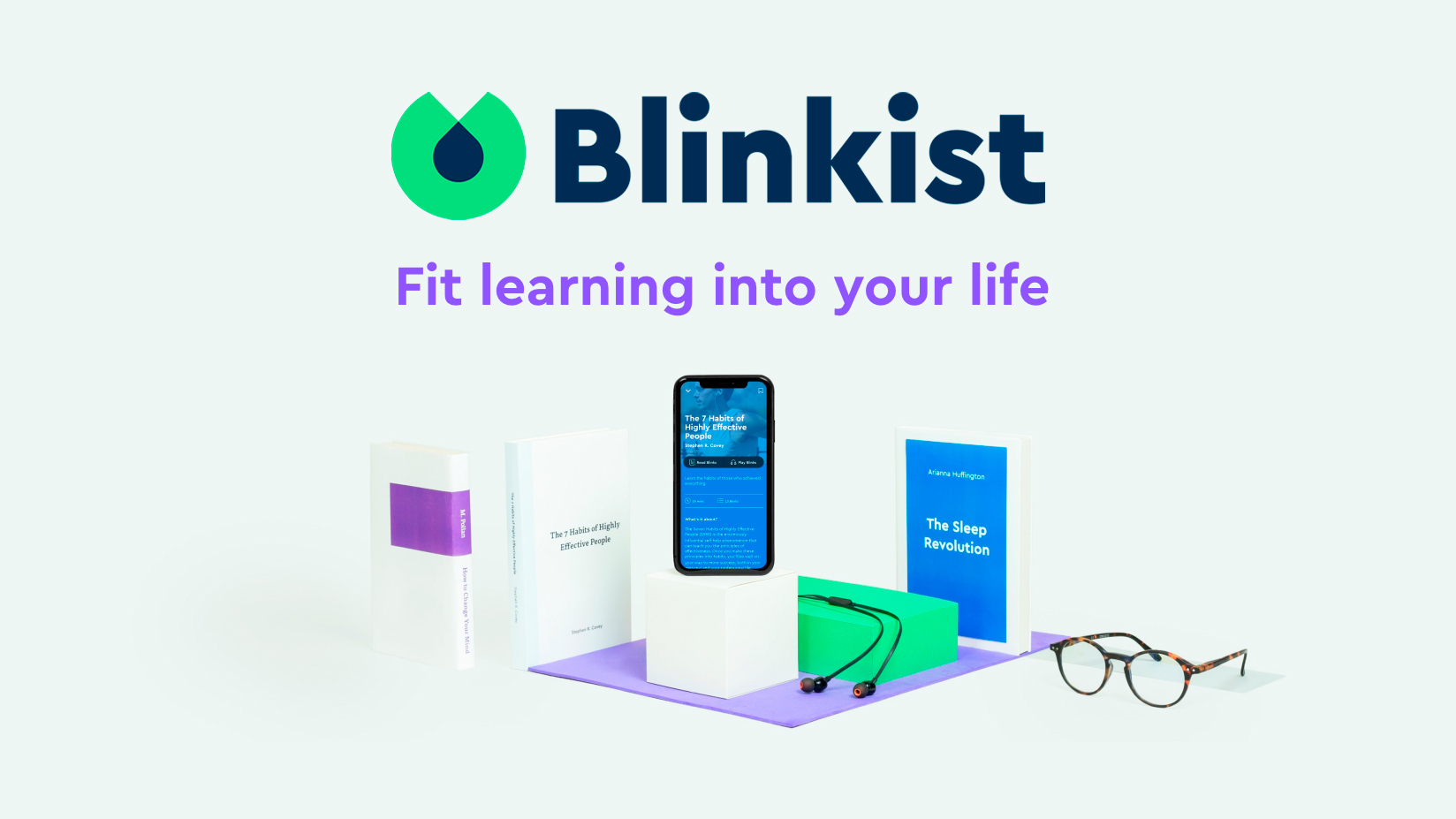 AUDIO BRANDING and SOUND IDENTITY for Blinkist
In a joint effort with Blinkist, aconica led the creative process and developed the strategy for the newly developed Blinkist Brand Sound. Together, and by additional help of the music production studio Greatest Kidz, we ultimately translated blinkist's motto "Big ideas in small packages" acoustically into a holistic sound identity.
What is Blinkist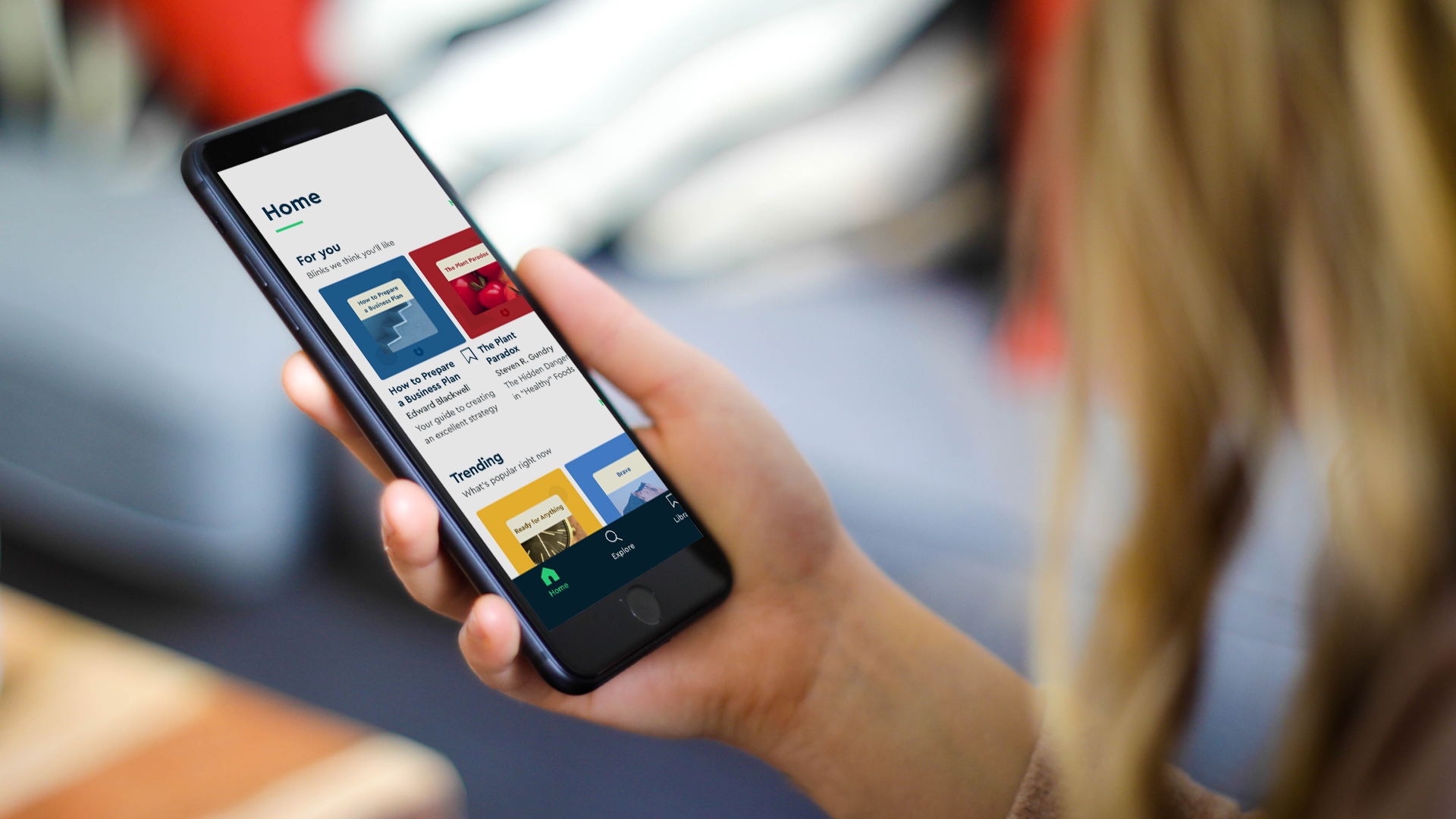 With more than 14 million users, Blinkist by Blinks Labs GmbH is a market-leading app that inspires people to keep learning, by transforming the key ideas from bestselling non-fiction books into explainers you can read or listen to in 15-20 minutes.
Via iOS, Android, and web apps, Blinkist offers many products for people to learn from:
Over 2,500 books-in-blinks in audio and text which filter and compress ideas from non fiction books into key insights, in English and German
The Blinkist Minute and Der Blinkist Impuls, short, daily briefs in audio and text that explain one key concept from a non-fiction book
Simplify podcast, an author-interview podcast with over 1 million downloads
A broad range of videos, from advertising to explainers and author interviews
The Challenge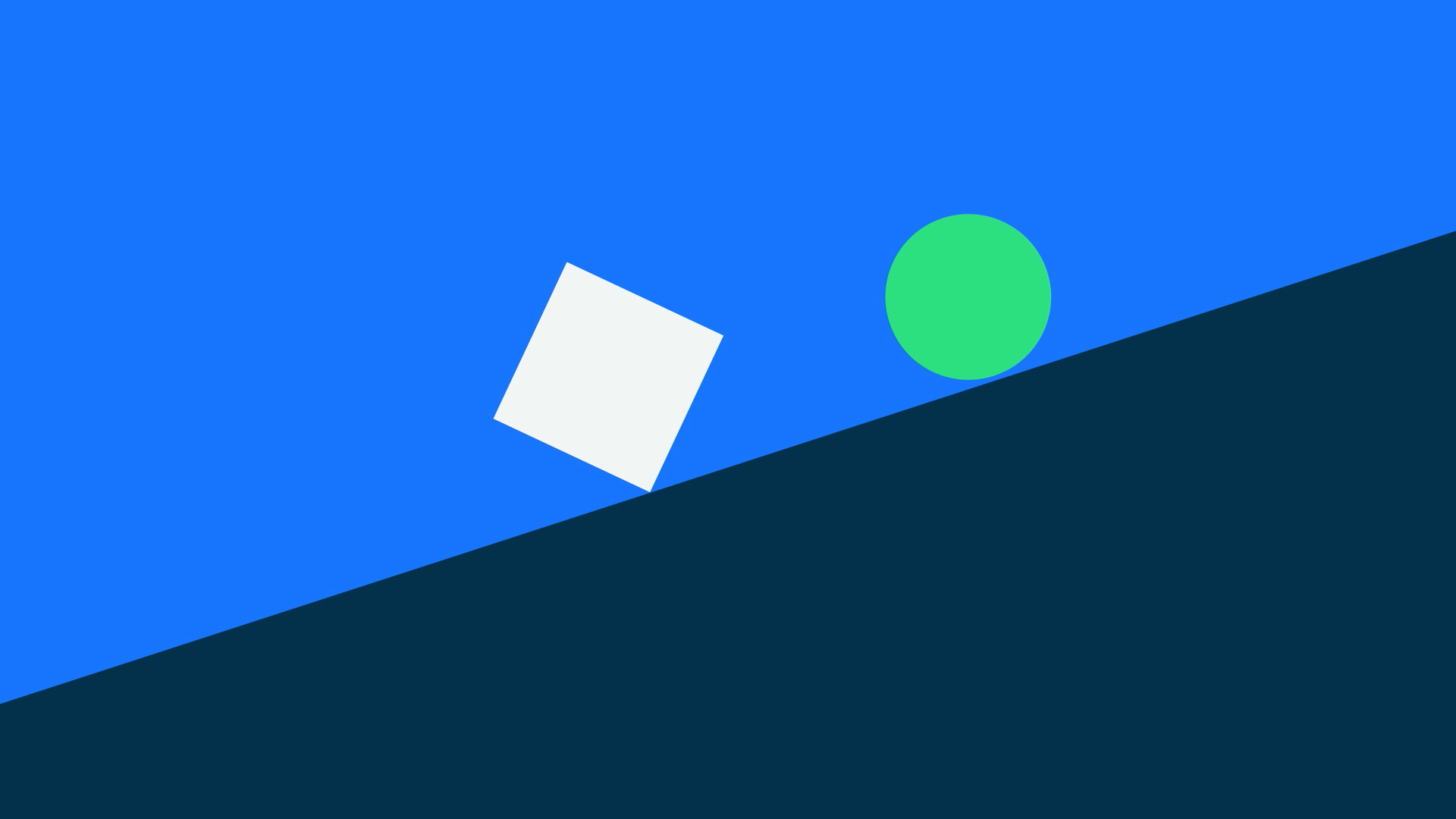 In 2018, aconica founder Martin Backes and Blinks Labs started developing an audio brand for Blinkist in order to improve the brand experience for its more than 14 million users. Sound is important to the Blinkist brand because it is immediately recognisable, evocative, differentiating and memorable and it helps identify who they are. The Blinkist core brand values should be reflected in the in the yet to be developed audio DNA. In addition, the brand concept should include great flexibility and future adaptability, allowing for custom-fit use in product and marketing, uniting the overall brand appearance.

The Audio Branding Process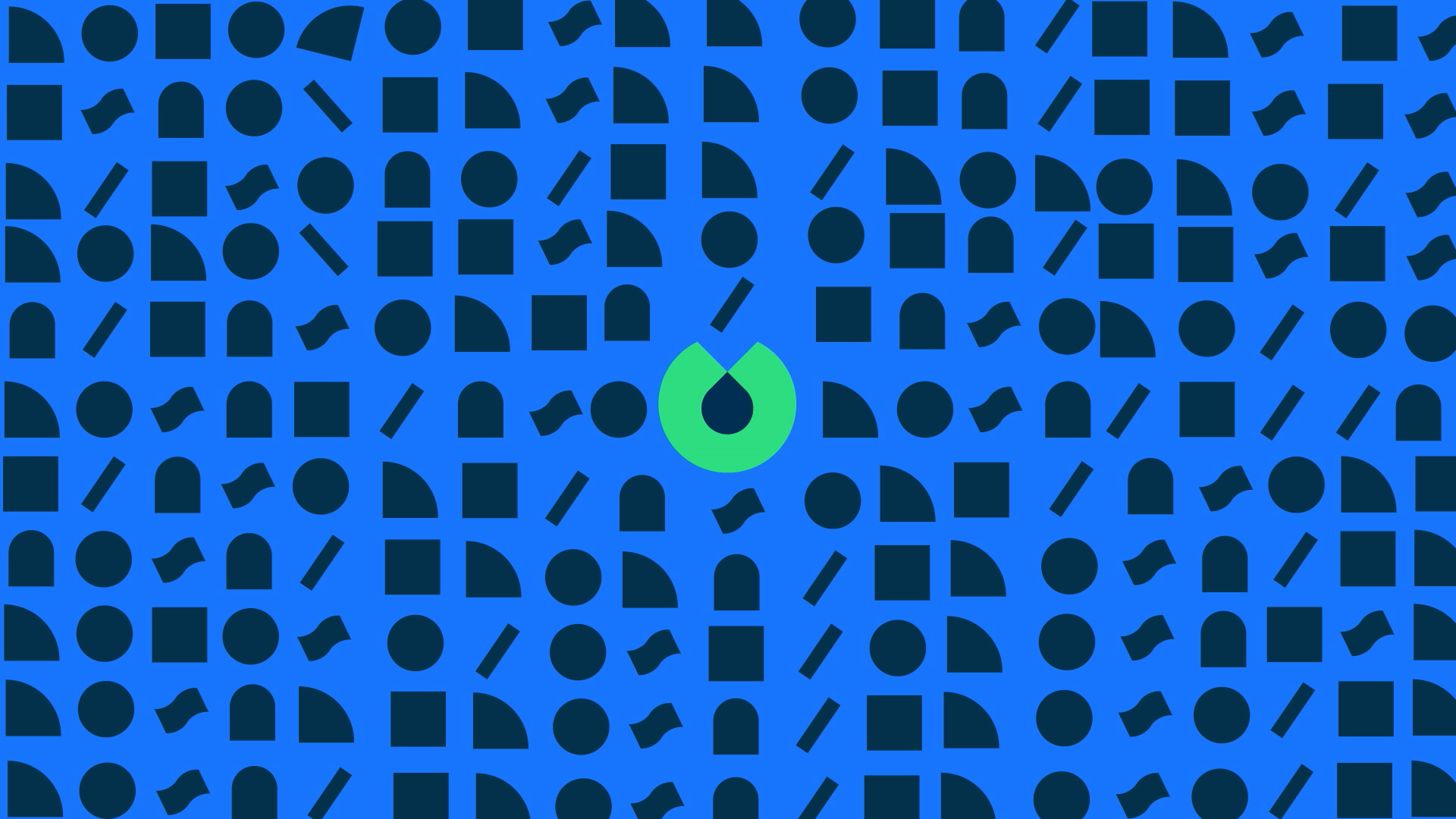 Starting Point
The ever-growing demand for audio, along with the expansion of the business strategy in 2018, was the starting point for the Blinkist audio brand development.
At Blinkist, the mission is to be the #1 worldwide destination for the modern lifelong learner. The service inspires people to keep learning. Since so many of us learn while listening and multi-tasking, audio is an essential part of that mission. If Blinkist wants to be a worldwide-leading audio product, people need to equate it with audio. That means Blinkist needs to be instantly recognized from the audio brand and audio logo alone, including in videos.
In order to achieve that, a strategic audio branding and design process has been undertaken, together with Martin Backes from aconica – creative lab for sound + media.
Slogan
The slogan at that time, "Big Ideas In Small Packages", was not only the basis for the marketing messages, and visual branding principles and guidelines, but it also served as a foundation for the first stage of the audio branding process.
Research, Analysis and Brand Transfer
The first stage consisted of thorough research in various fields, such as Blinkist's direct and indirect competitors, upcoming audio touchpoint technology and smart audio trends. Together with stakeholders from across the company (Marketing, Brand, Product, Design, Video, Podcast, and Audio Production and Development) we held several workshops, analysing the pre-existing Blinkist strategic brand (brand mission, promise, personality, positioning) and working on a deep understanding of the brand values:
Human
Curious
Insightful
Encouraging

By breaking down each of those values [ Human, Curious, Insightful, Encouraging ] into a set of brand abstractions, we generated the foundation of the sound identity. Using a sound-profiling process, we derived the basic principles that determine the music composition and sound design.
As an example, let's look at the brand value Human. This is the foundational principle of the audio brand: the Blinkist product is human-made, not generated by an algorithm (a common misconception). The respective brand value abstractions of Human are:
warm
unique
down to earth
authentic
These abstractions led to the following principles:
minimal (the arrangements of the brand music are stripped-down; built on just a few elements)
human sounds (the human voice and body as an instrument; the sound of instruments that are conventionally played by a human, e.g. acoustic piano)
imperfection (the Blinkist audio brand has intentional "cracks and flaws" representing the lifelong learner's never-ending quest for knowledge, and making Blinkist more relatable and inviting to listeners)
We followed the same process for the remaining brand values Curious, Insightful and Encouraging. The resulting creative brief was very specific and not only a very good starting point for the creation of the overall audio DNA including music composition and sound design, but also a reliable benchmark along the path of creation.
Audio DNA Elements/Assets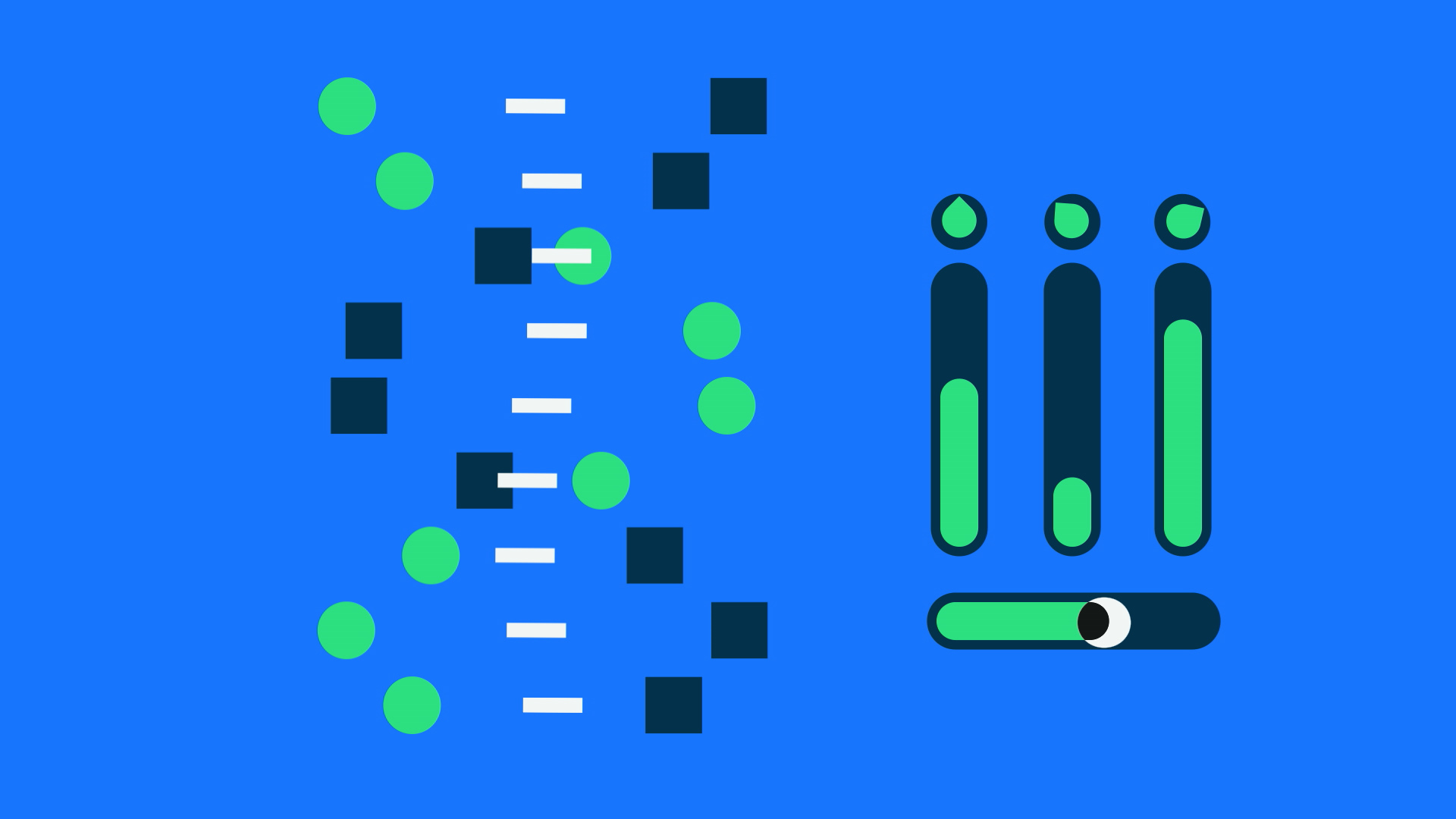 By composing various music tracks and sounds, we created a pool of elements, which needed to work together, both on an overall and on a single track/stem basis. Blinkist's audio professionals used that pool to build a Blinkist audio brand toolkit in close collaboration with aconica and Greatest Kidz. This allowed for a deep understanding of the functionality of the audio brand, resulting in highly independent use by the client and the high ability of further adaptation in the future.
To ensure that we'd meet all of the communication needs mentioned above, we A/B tested variations of the audio DNA on selected marketing ads and product play outs and integrated the results in the further creative process.
The Blinkist audio logo – as the fixed landmark of the audio brand – was supposed to tell a story of its own by using the same audio DNA. It consists of two parts: arriving at a destination and sparking curiosity. Blinkist solves the problem of learning in a world of ever-increasing complexity, activates users' curiosity, and inspires them to learn and grow every day. More about the final audio logo below.
Audio DNA and Modular Audio
Modular Audio Toolkit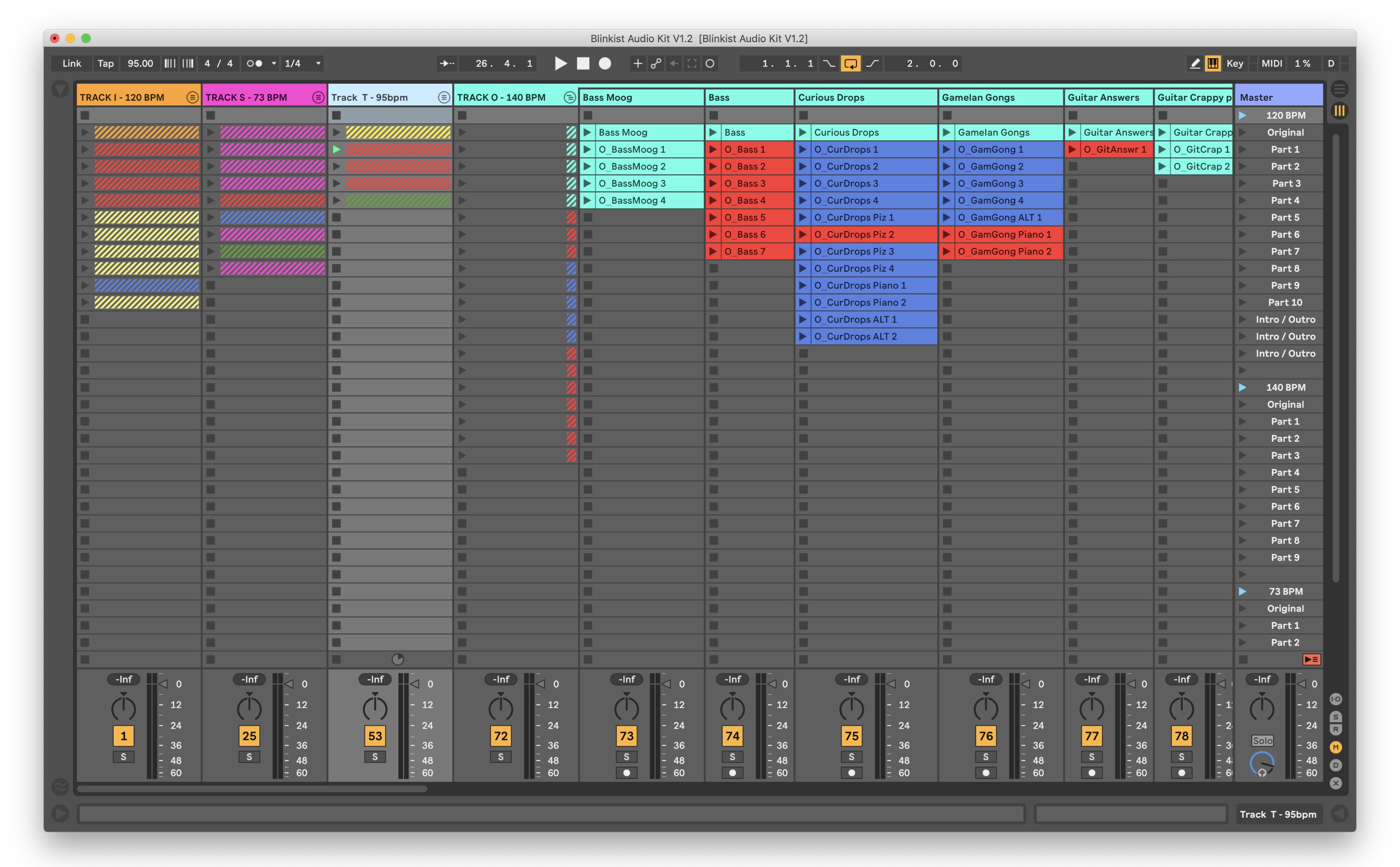 From the final DNA soundtracks, we created a modular audio toolkit by the help of Ableton's Live clip view, to enable Blinkist's audio professionals to independently develop the audio brand further. The toolkit contains every element and layer of the compositions that make up the audio brand DNA, providing a great deal of flexibility to apply the toolkit creatively, dynamically, and distinctively to any current or future touchpoint. The process of creating the toolkit also allowed and encouraged the audio team at Blinkist to become intimately familiar with the audio brand's functionality.
In short, the Blinkist audio toolkit provides a vast range of musical sounds and elements, which serve as modules for the creation of further branded sound applications.
Audio Branding Elements
Audio Logo
The Blinkist audio logo can be thought of as a condensed version of the audio brand DNA, communicating the Blinkist brand personality and promise concisely and effectively. The logo elements are derived from the audio brand DNA. The audio logo is simple, memorable, and easily identifiable. In terms of music and sound, it aims to delight, uplift, and generate curiosity. It also expresses the core values Human and Curious in its arrangement and instrumentation. The logo is the most consistent element of the audio brand – while Blinkist is able to develop the audio brand by creating new musical arrangements, the logo is the one brand aspect that doesn't change.
Music Library
Similar to a Brand Image Library, a set of recorded songs, expressing blinkist`s key brand attributes, have been created. These tracks contain most of the elements of the Blinkist audio brand. Another way to think of it is as soundmoods for the Blinkist audio brand. Here are some examples:
Music Library Soundmood Track O
Music Library Soundmood Track V
Music Library Soundmood Track I
Touch Points
A great way to design a holistic brand experience is to consider all customer touchpoints – the places the brand touches the customer. Planning a touchpoint strategy that reflects customer needs and brand positioning throughout the experience cycle is an important step toward building a consistently strong brand. Keeping this in mind, Blinkist`s touchpoints were an integral part of the overall audio branding process from day one. The music and sounds throughout these touchpoints need to reflect the feel of the Blinkist brand at every step. The feel should be consistent to develop an important deeper connection with the customer.
So what does the brand currently sounds like in every touchpoint? Here are some examples:
App Product Sounds (Bumpers and Stingers)
Even more sound assets like bumpers and stingers have been created in order to bring consistency to the overall brand experience across all Blinkist products like Books in Blinks, Simplify or Two Minutes. Bumpers and stingers are short pieces of music and sound effects and are used during intros, outros, and transitions. These cues help prevent any jarring cuts when ending a segment of the mentioned products. Here are a few examples:
Books in Blinks
Simplify
Two Minutes
Voice Assistants
Amazon Alexa Sound Library (Functional Sounds)
The Blinkist sound library for Amazons Alexa, a voice-controlled virtual assistant, provides a custom-made set of sound effects and music. Those audio cues (functional sounds) are short sounds that play to indicate an Alexa state change, e.g. for start up, on hold, human machine interaction, etc. Here are some examples:
Alexa Start Up Sound
Amazon Alexa: On Hold Music
Amazon Alexa: On Hold Music 2
Advertising
Radio

Social Media
Blinkist Web Ad


TV
Blinkist TVC4 – You Call It, We Call It


Blinkist TV Spot US/CA 2019 (30 sec)


Blinkist TV Spot Australia 2019 (30 sec)

Result
Blinkist is a world-class audio product. Users and potential users should equate Blinkist with high-quality, innovative audio. The product needs to be instantly recognized from the audio brand and audio logo alone, including in videos. The great variability of the product (including Blinks, audiobooks and exclusive Blinkist Originals content) and the demanding opportunities in today's multi-channel marketing require an audio brand strategy to cover any and all communication needs. Together we created a two-pronged solution for this:
The expanded modular toolkit character of the Blinkist audio brand design allows for independent use and further development of audio brand applications
The audio logo, then, retains core branding qualities: a fixed, unvariable landmark, communicating all key brand qualities in a simple and easily identifiable way
A special feature of this audio brand concept is its breadth. It serves just as ably for evergreen, stable product content as for more flashy, agile brand marketing. An audio brand has been created that can work on both sides – marketing and product – which are otherwise kept strictly separate in the overall brand communication strategy.
To sum up, the Blinkist audio branding delivers an integrated and more emotional brand experience in a non-fictional environment. It raises brand awareness, boosts brand appearance and significantly supports the Blinkist brand in the global marketplace. The flexibility and adaptability of a genuine audio brand core allows for bespoke solutions in any audio environment and a multitude of brand and business settings. The result is a future-proofed, dynamic brand that's ready for any future challenge -> authentic and committed to a unique and owned sonic identity.
Credits
aconica
Martin Backes – Creative Direction + Strategy, Brand + Design Sprint Workshops and Brand Consultancy
Blinkist
Ben Schuman-Stoler – Head of Audio
Ody Constantinou – Audio Production and Development
Kaleb Wentzel-Fisher – Video lead
Greatest Kidz
Michael Schlücker – Consulting & Music Composition
Raphael Schalz-Bender – Music Composition & Production
Jen Bender – Music Composition
Chriz Falk – Mix & Master
More Information
Update 11.08.2020 – GERMAN DESIGN AWARD 2021 for Blinkist Audio Branding

Woo Ha! We won the GERMAN DESIGN AWARD 2021 in the category »Excellent Communications Design – Brand Identity« for our Blinkist Audio Branding project.
German Design Award Webpage (please note: official announcement follows in November)
Update 30.06.2020 – BETTER SOUND AWARD 2020 for Blinkist Audio Branding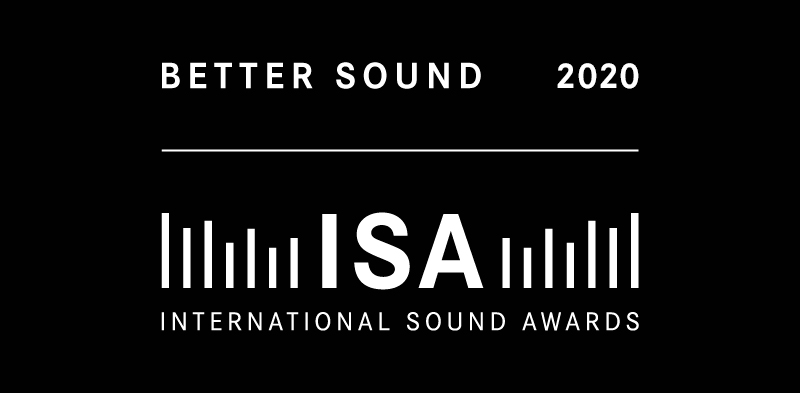 We're very honored and excited that we won the BETTER SOUND AWARD of the International Sound Award (ISA) 2020 in the category AUDIO BRANDING for our Blinkist Audio Branding project.